EXTERNE LINKS
EIN JAHR IN DER GESCHICHTE
Donnie Love
2019 06 07 19:39 • River Rouge, MI USA

I have a magic key. 🗝️
The key isn't magic, it unlocks the magic lock. 🔓
The lock isn't magic, it opens the magic door. 🚪
The door isn't magic, it leads to the magic shop. 🏭
And the shop isn't magic, the magic is what happens inside. ✨


Donnie Love
2019 06 06 10:30 • River Rouge, Michigan USA

Planning my day is like taking pieces from 10 different puzzles and trying to fit them together.
The lament of the self-employed.

Still better than staring at the same machine day after day, year after year forever.

Donnie Love
2019 06 03 15:37




I want to
run away from this circus
and join a home.




Donnie Love
2019 05 27 01:14 • River Rouge, Michigan USA




A volte è più facile leggere una lingua straniera rispetto all'inglese sui social media.






That 4th word, "più" sounds just like it looks, like "pew" or P.U.
Donnie Love
2019 05 23 21:01 • Ecorse, Michigan USA

I just went on a long long walk to enjoy some sunshine 😎 and do a little nude exploring. Now I'm exhausted and sunburnt, my feet hurt and I have bug bites, but oh man, it felt so good!

Donnie Love
2019 05 22 14:52 • River Rouge, Michigan USA

A lot of opinion is based on absolute concepts, but most concepts aren't absolute. We need water to live, but too much is deadly, you know? It's about balance, people. There are good reasons to do x, and good reasons not to do x. What works for you doesn't work for me. Cost/benefit analysis. Now apply that to (almost) everything: water, food, sleep, music, cats, drugs, abortion, religion, government force, whatever. Yeah, I know it requires thinking, but you'll appear smarter than you would calling someone who disagrees with you stupid.

Donnie Love
2019 05 20 19:08 • River Rouge, Michigan USA

I just want to tell my amazing wife, how crazy I am about her and that I'm determined to make her the happiest woman in the world, but...

... I don't have one.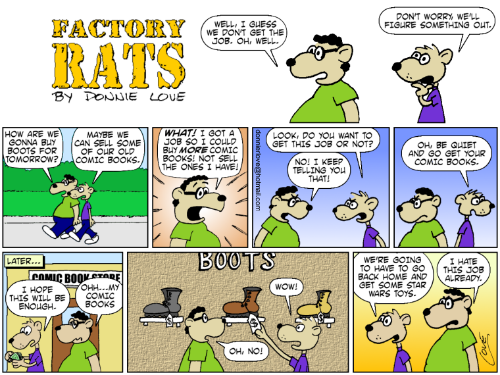 EIN KAPITEL AUS DER BIBEL